AMF Gift Appeal
Together we can meet our goal to s ... more
Together we can meet our goal to send every child and teen who are neglected or disadvantaged at least one new Christmas gift this year. With your assistance we can put smiles on their faces and give hope to kids who suffer hardship from circumstances beyond their control.
less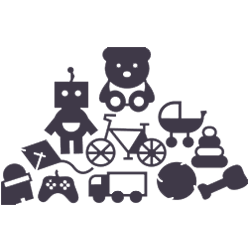 so far we've collected
Help us reach our goal of 100 toys worth $2,500
1. Choose a toy to donate
2. Payment details
3. Checkout
Follow us on social media:
Proud member of: © Simply Giving - All Rights Reserved Worldwide
Australia's most used & trusted online toy drive facility. Donate a toy to a child in need.
ABN 56 114 321 327
14 Binney Road, Kings Park, NSW, 2148